On 28 February 2018 a new collection will be released of the 2014 Dark Horse Comics Tomb Raider series. This deluxe hardcover (which has been named as Tomb Raider Library Edition Volume 1) will collects issues #1–#18 and the never-before-collected prequel story Tomb Raider: The Beginning through 496 pages for $49.99.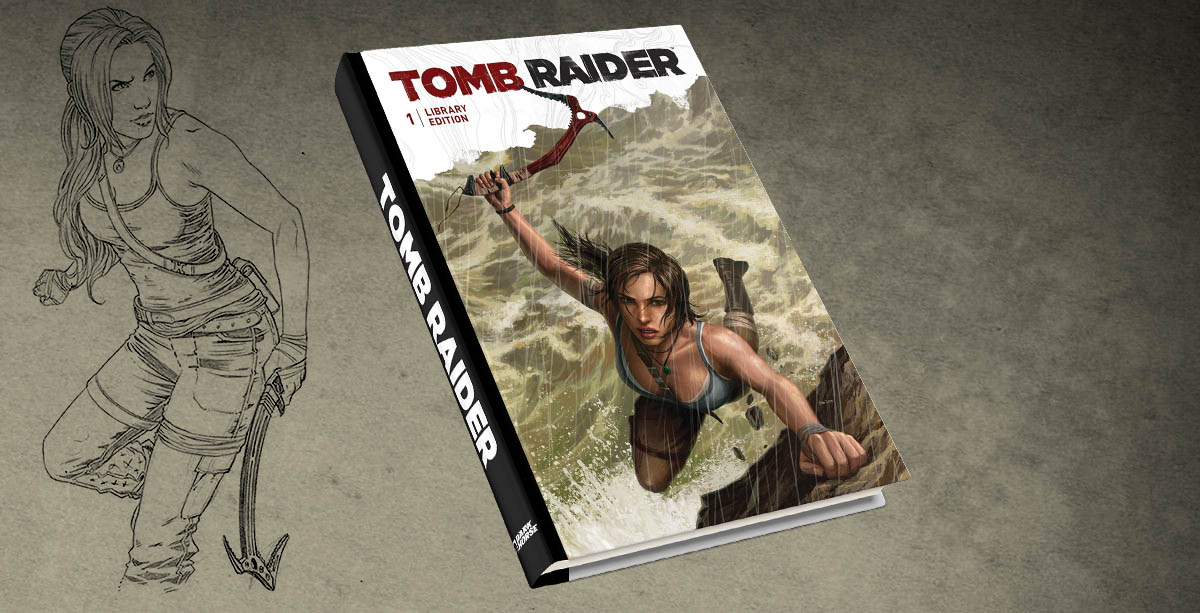 Artists:
Gail Simone (W), Rhianna Pratchett (W), Nicolás Daniel Selma (P), Derlis Santacruz (P), Andrea Mutti (P), Juan Gedeon (I), Andy Owens (I), Pierluigi Baldassini (I), Michael Atiyeh (C), and Dan Scott (Cover)
Synopsis:
Lara Croft is trying to piece her ordinary life back together after her ordeal in the Lost Kingdom of Yamatai. The other survivors of the Endurance are experiencing horrific visions as they try to put what happened behind them. Follow Lara's story after the 2013 Tomb Raider game as she embarks on a new globetrotting adventure, discovering a dangerous organization that's threatening her friends. Can she figure out what's going on in time to save a life?