Latest News
Written by

Roli
As we already know from the official synopsis of the upcoming Tomb Raider movie starring Alicia Vikander, the 21-year-old Lara Croft "navigates the chaotic streets of trendy East London as a bike courier". New set pics provide a first look from London!
Written by

Roli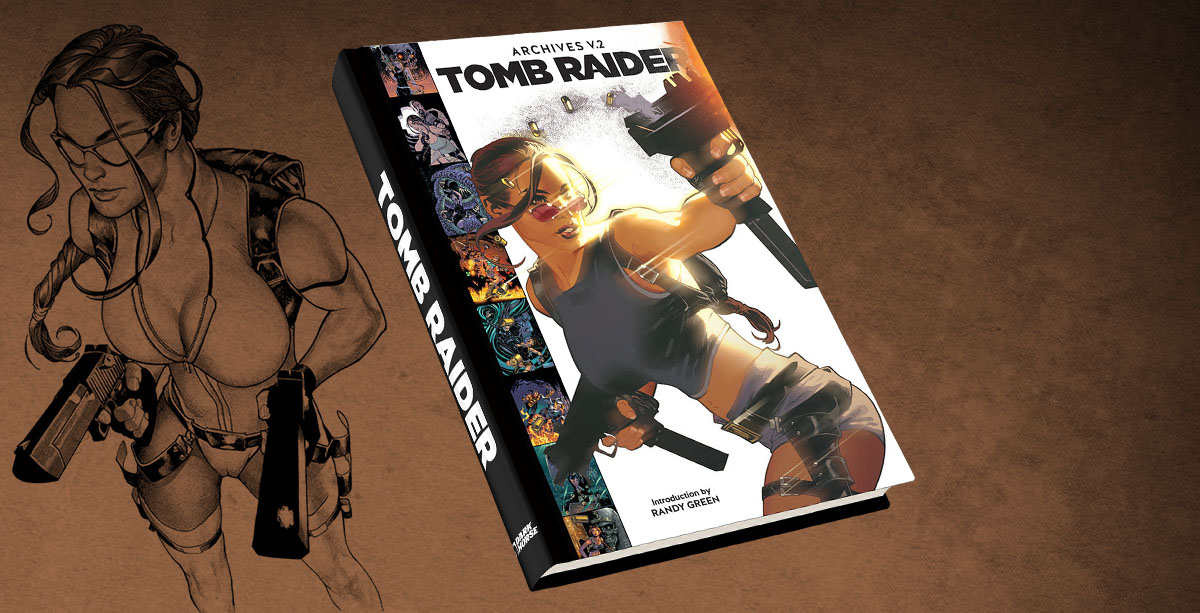 Tomb Raider Archives Volume 2 is a deluxe hardcover tome that collects issues #16-24 and #26-34 of the 1999 Top Cow Tomb Raider series, featuring art from superstars such as Adam Hughes, Michael Turner, Andy Park, Randy Green, and Tony Daniel. Written by Dan Jurgens, Tomb Raider Archives Volume 2 totals 480 full-color pages!
Written by

Roli
Following the events of Rise of the Tomb Raider, Lara Croft's life hasn't gotten any easier! When Lara gets word that Sam Nishimura has escaped from a mental hospital, she drops everything to help her friend. But after an encounter with the Order of Trinity, she realizes that things are more complicated than she thought.
Written by

Roli
One of the biggest classic "events" of this year is here! 14 talented (anonymously for now) builders from the Tomb Raider Level Editor community have just released their Persian-themed levels through TRLE.net, using only the supplied object and texture set - all made by the Tomb Raider 4's engine.
Written by

Roli
The award-winning Lara Croft GO's final chapter, "The Mirror of Spirits" is here on iOS, Android, and Windows for 100% free! Encounter Lara Croft's doppelgänger while exploring Croft Manor in another dimension in this new expansion. (In case you stuck, our video walkthrough is also available!)
Written by

Roli
Gaming Heads proudly presents the 18-inches tall latest Lara Croft statue which will be limited to 1000 pieces worldwide and begin shipping end of May (2017). An exclusive run limited to 500 pieces is also available, with the fabled Staff of Osiris strapped to Lara's back. Pre-order now to secure a low statue edition number!
Written by

Raiding The Globe Team
Great news, handheld gamers! Realtech VR who worked on the iOS and Android ports of the first two Tomb Raider games (TR1 & TR2), just annonced that the developer team has just started the works on Tomb Raider III: Adventures of Lara Croft's mobile versions. Details and screenshots in the article!
Written by

Roli
We finally have our first official look at Alicia Vikander as the tough, smart, and kick ass Lara Croft in 2018's Tomb Raider movie in which she's mission will not be an easy one. The 21-year-old Lara must learn to push herself beyond her limits as she journeys into the unknown... somewhere off the coast of Japan.