Latest News
Written by

Roli
Attention Tomb Raider and Funko Pop! figure collectors! The iconic reboot look (from video game Tomb Raider 2013) of Lara Croft is joining the Funko family this March!
Add her to your collection when you visit the official Funko website or pre-order the figure on Amazon.
Written by

Roli
We are exactly one month away from the premiere of the new Tomb Raider movie starring Alicia Vikander. So... let the countdown begin!
The very first news on the upcoming original score by Tom Holkenborg aka Junkie XL and the soundtrack are also here.
(Spoiler alert!)
Written by

Roli
The team of Core Design had split to two parts after Tomb Raider IV. Some of them started working on the fifth episode while others were already on the project of the Tomb Raider: Next Generation. Chronicles' main objective was to entertain the players and keep them active while the crew of Core was working on the new Lara.
Written by

Michele
Today is Valentine's Day! Tomb Raider Fans know very well what it means. We don't care that it is the day of love, since today, on February 14th, it's the 50th birthday of our true, one and only heroine, Lara Croft! Another great opportunity for us to show: we will never forget her.
Written by

Roli
Many asked, now Feral Interactive have answered. Rise of the Tomb Raider: 20 Year Celebration (the definitive edition of Rise of the Tomb Raider with all the DLCs) will be released this spring for both macOS and Linux. It will be using Metal on macOS and Vulkan on Linux to deliver "spectacular" graphics.
Written by

Michele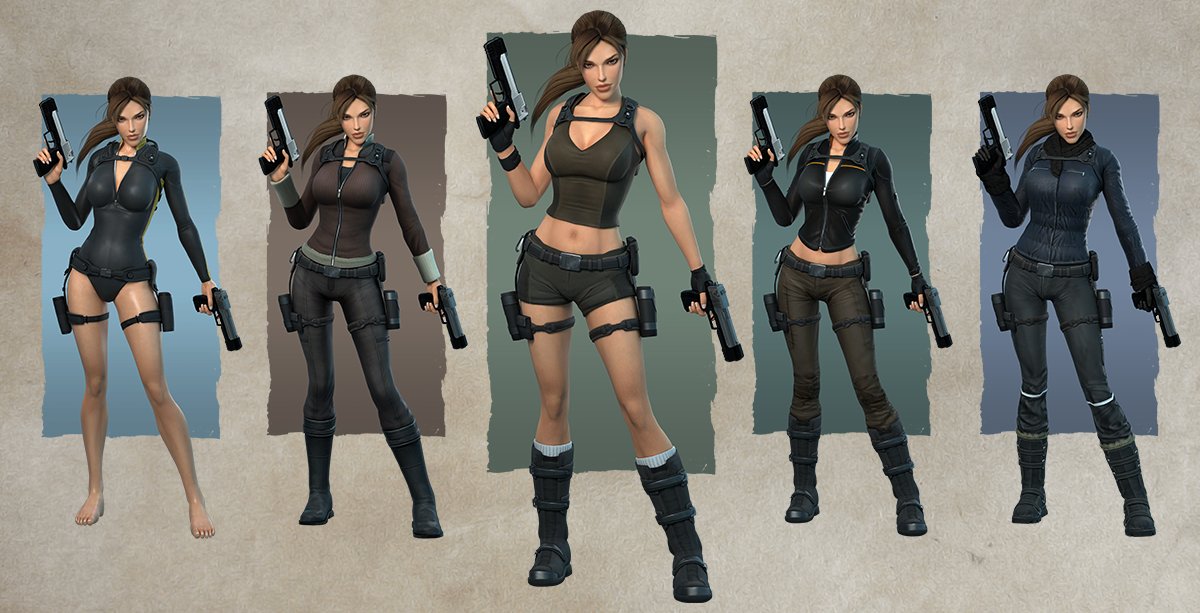 Attention, TR: Underworld fans! Although this game is one of the most controversial episodes in the franchise, generally we can agree that it came up with awesome outfits for Lara. I made high resolution renders of them, so we can get a better look at them. Every single outfit can be found in this compilation, including Xbox exclusive ones.
Written by

Roli
Lara Croft's search for the truth about her father's death has taken her around the world, to exotic locations and dangerous tombs. Now it takes her back to her childhood as she revisits the sacred spot where Lord Richard Croft started her down the path towards becoming the Tomb Raider.
Written by

Roli
The new Tomb Raider movie starring Alicia Vikander has been a hot topic lately. We've been getting a lot of new information over the last couple of weeks, but now we have some new stills and new posters (3rd, 4th, and 5th) to share. Tomb Raider hits theaters (IMAX, 3D and 2D) on March 16, 2018.