Today is Valentine's Day! Tomb Raider Fans know very well what it means.
February 14th is the birthday of our true, one and only heroine, Lara Croft! Another great opportunity for us to show: we will never forget her.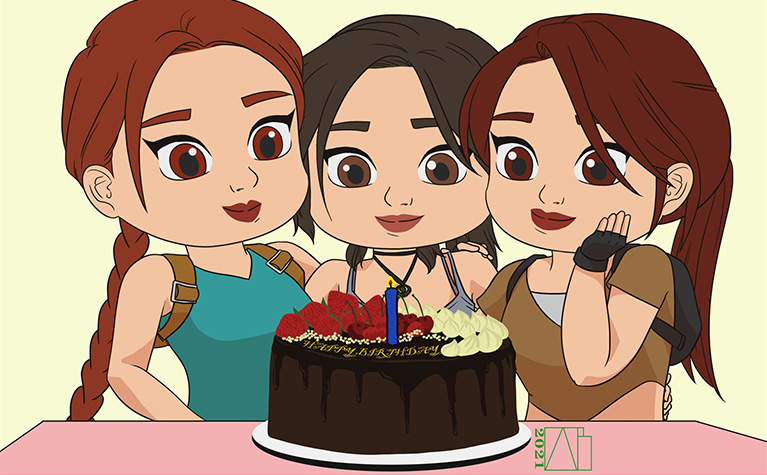 For this very special occasion (and of course in the spirit of the 25th anniversary of Tomb Raider) Crystal Dynamics teamed up with artist aimee (Instagram / Twitter) to create some animated chibi GIF Valentine's Day cards based on all the well-known Tomb Raider and Lara Croft games, marked with super cute, lovely puns/messages!
---